Solar panels convert light into electrical energy. A solar panel is made up of a collection of "solar cells." These solar cells are spread over the panel to produce solar energy. The more light that hits the cell, the more electrical energy it produces. Urban Design Solar has a wide range of solar panels to choose from to fit your aesthetic or footprint needs.
Suniva is the leading American manufacturer of high energy-efficiency, competitive cost solar cells and solar modules. Known globally for their high-quality solar products, and patent for low-cost manufacturing technology, Suniva's solar panels are long-term and reliable in performance. Suniva's solar panel manufacturing process ensures that customers get the highest solar power and excellent value in every solar product made by Suniva. Suniva continues to make milestones in renewable energy research and sets a high standard in the global PV market.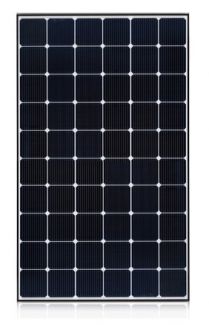 LG Solar's solar panels, engineered to have superior quality and aesthetics, are supported by 25 years of research and development.LG NeON™ 2 cell produces energy from the front and back. This increases the cells' efficiency. They are particularly more efficient in mornings and evenings when the angle of the sun is lower in the sky. LG's newly developed Cello Technology which stands for Cell connection with Electrically Low loss, Low stress and Optical absorption enhancement, increases power output and improves appearance.
Come See Us
2260 Park Avenue, Chico, CA 95928
Hours: 9:00am – 5:00pm (M – F)
Get an estimate
Save time with a free, no-obligation quote.
Call 530.809.1079 or click the button below to enter your information.
Share us with your friends and family. If they sign up with us, you'll earn rewards!