Industrial Solar Expansion
Serving Yuba City, Ca
Urban Design Solar is the premier industrial solar contractor in Yuba City.
Making the decision to invest in solar is more than just committing to making the world a better place; you're also making an economically smart decision for your business. We will work with you to not only get the most energy efficient system but also to find the best financing as well as state and federal refunds for you!
Leaders in the field. very knowledgeable about the programs and incentives to off-set the cost of installation, total pros. Installation was fast, clean and tidy. Highly recommended.
Sean and team were great. Chose to go with them as they were responsive, complete, engaged, and motivated. Sean's work ethic and connectedness made choosing them almost a no brainer. Install of 27 panels completed in a day with a full and professional crew. They were polite, accommodating, safety conscious, and knew their stuff.
Sean at Urban Design is in the process of setting up solar at my home and at my business. Sean and his crew have gone above and beyond to be accommodating to my staff while working in the office. I am so excited to have this solar project launched and kicked off so I can update this review with how much money I'm saving now that we have solar everywhere!!
I made sure to build a big enough system to ensure that i'll create enough power to charge my new electric car too.
From helping with the planning to implementing, all flowed beautifully, and they were really wonderful to work with.
Prompt, courteous , reasonable, efficient, timely, and best of all excellent work!
And their scope of knowledge and what they can do is huge!
We have an "extra-mile" mentality with continued concentration on keeping our customers at ease during the entire solar installation process.
Solar Expansion
We have a wide knowledge base and offer the best service and the best prices. You won't find a better quote.
Solar Expansion
We work with you every step of the way, and our crews are friendly and efficient.
$0 Down Financing
PACE financing covers 100% up front financing, including project development costs
PACE Financing
Provides long-term funding and results in immediate benefit to cash flow.
Save money
Installing solar panels can cut your electrical bill in half or more and your saving will offset the cost of solar installation.
Save money
The amount of money you save on electricity can, after a few years, completely offset the cost of installing your solar panels.
We are proud of our honest reputation, devotion to quality and guaranteed lowest pricing.
Creative Composition Commercial Solar Installation
urbandesignsolar
2016-12-13T00:41:45-08:00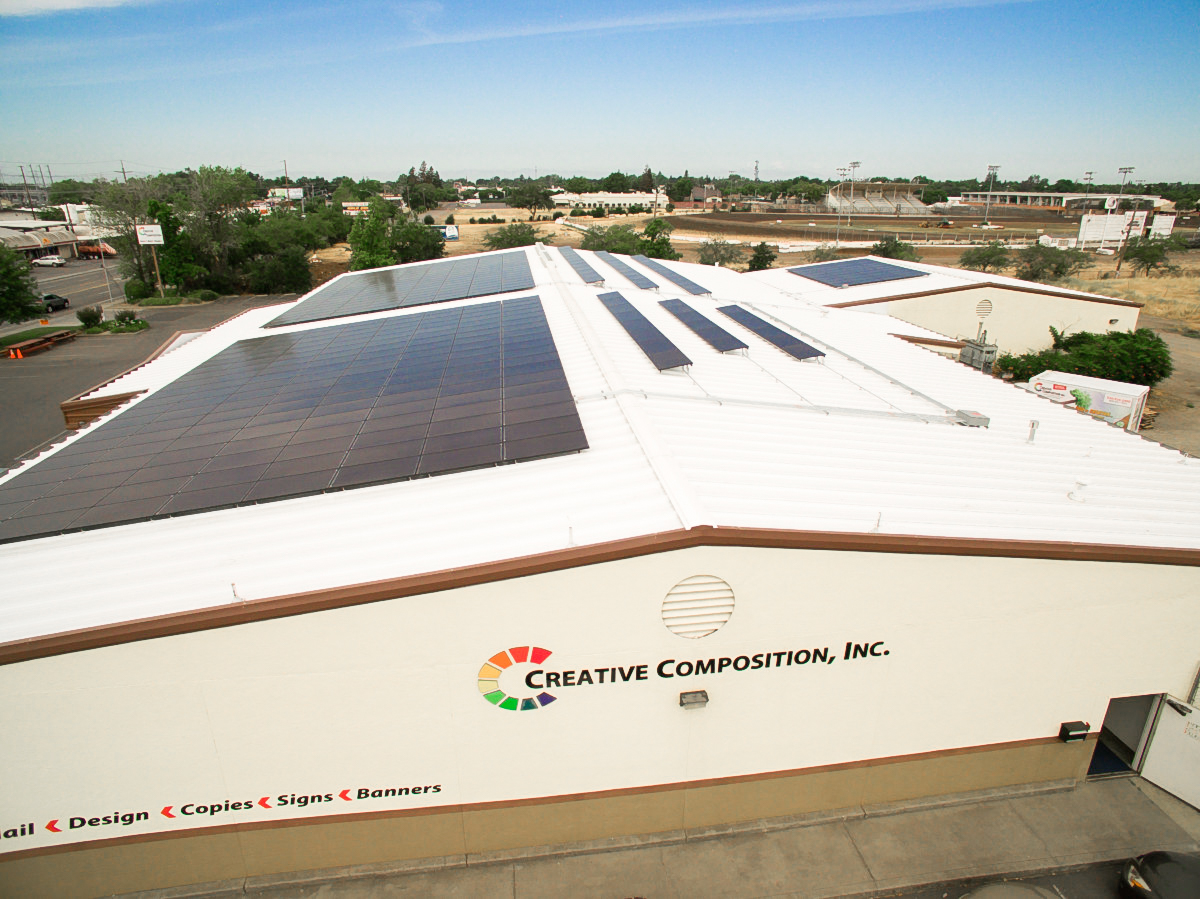 Ready to go solar?
Enter your information to get a free, no obligation quote!